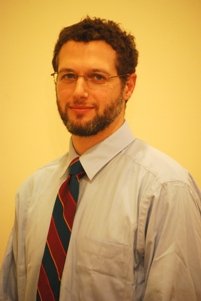 I am a psychiatrist educated at the University of Pennsylvania. I treat the needs of adults, adolescents and children struggling with a wide range of issues. My approach is to focus on the whole patient and follow evidence-based treatment guidelines to create an individualized treatment plan. I offer psychotherapy as well as medication treatment. My expertise is in the treatment of anxiety, depression, relationship and self-image issues, attention deficit hyperactivity disorder, bipolar disorder, obsessive-compulsive disorder, impulse control disorders, addictions and schizophrenia.
I am skilled in treating patients with psychotherapy, medication, or both in combination. I am experienced in providing psychodynamic psychotherapy and cognitive behavioral therapy. Patients often do best with a combination of these two approaches: simultaneously exploring unconscious thoughts and feelings, while at the same time working towards change in the here-and-now. Furthermore, adding medication to psychotherapy often produces accelerated relief. If you are already under the care of a therapist and wish to start medication treatment with me, I will work with your present therapist to create an integrated treatment plan.
I offer help to patients seeking to recover from addiction to alcohol, opiates (pain pills and heroin), marijuana, benzodiazepines (tranquilizers) and other substances. I am a licensed Suboxone prescriber.
In addition to traditional in-office appointments, I offer the option of follow-up appointments by videoconference.
Please contact me for an appointment or for information by calling my receptionist, Dana, at (917) 818-3011.
Scope of Practice
Addiction | Anxiety and Depression | Attention Deficit-Hyperactivity Disorder | Bipolar Disorder | Children and Adolescents |  Compulsions and Impulsivity | Relationships and Self-Image | Schizophrenia | Assessment