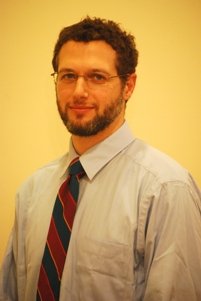 I received my medical degree at the University of Pennsylvania. I provide psychiatric treatment for a wide range of challenges in adults, adolescents and children. My approach is to create a personalized treatment plan starting from scientific treatment guidelines and focusing on your individual needs. I offer talk therapy (psychotherapy) as well as medication treatment (psychopharmacology), and I am skillful at combining these two approaches. I have wide-ranging expertise including the treatment of anxiety, depression, self-esteem and relationship problems, attention deficit-hyperactivity disorder (ADHD), bipolar disorder, obsessive-compulsive disorder, impulse control disorders, women's psychiatric needs, addictions and schizophrenia.
I have expertise in cognitive-behavioral therapy (CBT) and psychodynamic psychotherapy. These two approaches are the main pillars of modern psychotherapy, and combining them often brings excellent results. With these tools, we will work together to explore unconscious thoughts and feelings, while at the same time focusing on change in the here-and-now. Additionally, adding medication to psychotherapy can bring quick relief and accelerate the process of personal growth. If you prefer to see another therapist while I provide medication treatment, I will reach out to your therapist to create a coordinated plan of care.
For those struggling with addiction I offer confidential and compassionate help. I treat addiction to opiates or opioids (pain pills, etc.), alcohol, marijuana, tobacco, stimulants, party drugs, benzodiazepines (tranquilizers) and all other common drugs of abuse.
For patients who prefer to meet me from their home or office, or anywhere else in New York State, I offer follow-up appointments by videoconference.
Please contact me for an appointment or for information by calling my receptionist, Christy, at (917) 818-3011.
Patient Testimonial: "I feel like you are a lifesaver and I hope you sleep well at night knowing how many people you've probably helped move forward in their lives."
Scope of Practice
Addiction and Opioid Treatment | Assessment | ADHD or Attention Deficit-Hyperactivity Disorder | Bipolar Disorder | Children and Adolescents | Geriatric Psychiatry | Obsessions and Compulsions | Schizophrenia | Therapy |  Women's Mental Health