I treat children and adolescents from the ages of 5 years to 18 years, as well as adults of all ages. Common concerns for which children and their parents seek my help include anxiety, depression, ADHD, mood disorders, school problems, peer relationship problems, family relationship problems, disruptive behavior, obsessive-compulsive disorder and autism spectrum disorder. Consulting a child and adolescent psychiatrist can help you understand your child's struggles in the context of his or her broader experience in the realms of family relationships, family psychological history, school and friendships.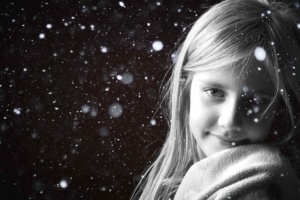 I offer medication treatment for children from the age of 5 years and up. Modern psychiatric medications hold the promise of relieving distress rapidly and directly. I offer psychotherapy and medication treatment for children from the age of 12 years and up. For younger children, aged 5 years to 11 years, I offer medication treatment but not psychotherapy. In this case, I can coordinate my work with your child's therapist and other healthcare professionals to provide integrated care for your child.
I have expertise in the two main modalities of psychotherapy that are part of the modern practice of psychiatry: psychodynamic psychotherapy and cognitive-behavioral therapy. Psychodynamic psychotherapy is a process of bringing unconscious thoughts and feelings into consciousness to resolve internal conflicts and emotional symptoms. Cognitive-behavioral therapy takes a more direct approach whereby feelings, behaviors and thoughts are analyzed in the moment to make conscious changes about how we respond to the world around us. Together, these two modalities are a powerful tool for relief and growth.
In additional to traditional office appointments, I also offer videoconference appointments to make it easier for busy children and parents to see me at a time that is convenient for everyone. This utilizes a technology similar to Skype or Facetime where you, your child, and I can each be in a separate location; for example, I can be in my office, you can be at home, and your child can be at school.
Please contact me for an appointment or for information by calling my receptionist, Christy, at (917) 818-3011.